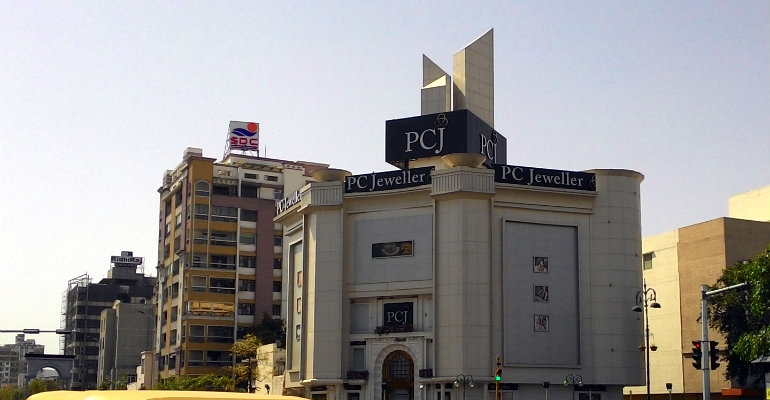 Alankriti
No.-18, Near Art Gallery, Inside City Palace Museum, Jaipur

Bhagwati Gems
Munshi Mahal, Ramganj Bazar

Bhuramal Rajmal Surana
Lal Katra, Johari Bazar, Jaipur-3, 0141-2560628, D-68, JLN Marg, Near Police Memorial, Jaipur-4

Birdhichand Ghanshyamdas
9, Lakshmi Complex, M.I. Road, Jaipur

Casa De Plata
B-1--10, Basement Alankar Tower, D-157/AC, Kabir Marg, Banipark

Chameliwal Jewelers
Shop No. 1, Noor Plaza, Chameliwala Market, M.I. Road, Jaipur.

DIVINE The Lounge
10, Ganpati Darshan, Govind Marg, Trimurti Circle, Jaipur

Ganpati Exports
2, Chameliwala market, M.I. Road

Gems Paradise
Gulab Niwas, M.I. Road, Jaipur

Gem Plaza
Khetan Bhawan, M.I. Road, Jaipur

Indisoul
A Multiple Designer Label Retail Store, 153, M.I. Road, Near Laxmi Complex

Jaipur Exports
283, Panch Batti, M.I. Road, Jaipur

Jaisalmer Arts & Crafts :
S-7-8-9, Opp. Ayurveda College, Inside Zorawar Singh Gate, Amer Road, Jaipur

Jashan
B-56, Gautam marg, Hanuman Nagar, Nr. Vaishali Circle

Jewel Ace International
20,211, Apex Mall, Lal Kothi, Tonk Road, Jaipur-15, Rajasthan, INDIA

Jewels Emporium
M.I. Road, Jaipur

Jewels 'N' Arts
Opp. Ayurveda College, Zorawar Singh Gate, Amber Road

Jusra International Jewels
A-275, Shiv Anand Marg, Malviya Nagar-17,
Midas : B-6-B, G-1, Sterling Apartment, Prithviraj Road, C-Scheme

Jypore Jewellers
Ganpati Plaza, M.I. Road, Jaipur

Meta Jewel Krafts
Mall 21, Shop No. 115 (Opp. Raj Mandir CInema)

Rana's Silver Selection
U-1, Krishan Apartment, C-4, Hathi Babu Marg, Near Pital Factory Bani Park, Jaipur

Ratnna Sangam
B-6C, Prithviraj Road, Jaipur

Sanchi Gems
11/8, 1st Floor, Opp. Veer Chatrasal Park, Govind Marg, Raja Park

Santlal & Co. Jewellers
Manufacturers, Wholesalers and order suppliers. Specializes in Uncut diamond, old finish kundan & traditional South Indian, Victorian Jewellery, Ruby Emerald, Sapphire pears coral and beads.

SGS Jewellery
22k Gold & Diamond Studded Jewellery. Shop No. 347, Bairathi Bhawan, M.I. Road, Jaipur.

Surana Jewellers of Jaipur
B-7E, Surana Enclave, Intersection Ram Singh Road and Prithviraj Road, Jaipur
Symetree: Nandanam-II, A-2, Tilak Marg, C-Scheme, Jaipur.

Tanishq
The Jeweller : Marda Plaza, M.I. Road, Jaipur

Dwarkas
61- B Sardar Patel Marg, C- Scheme Jaipur

Geroo (Hues of Rajasthan)
Neelam Jain 21, Mangal Vihar, Kasliwal Path, Gopalpura bye pass, Jaipur.

Jewellery Forest
No. 107, City Peral, Vidhayakpuri road Jaipur.

Kothari Jewels
B1, Govide Marg, Trimurti Circle, Jaipur.

K.P. Jwellers (India)
101 Kistrui Palace, 4312 k. G.B ka Rasta, Johari Bazar, Jaipur.

Sohit Traders
First Floor Kanota House Haldiyon ka Rasta Johari Bazar Jaipur.

Sunrise Silver Palace
11 /78, Dhuleshwar Garden (Near dhuleshwar temple) C-Scheme Jaipur.

Takat Gems India
Shop No 101, Takat House Panch Batti M.I Road.Jaipur

K G K Entice India Pvt Ltd
Sho No. 22 M.I road Jaipur.

Rajdhani Overseas
481, hanuman ji ka rasta, Hanuman ji ki gali, Tripoliya Bazar, Jaipur.

Prasadam
Shop No- 23 -24, shop in Style Mall, hotel country inn, Khasa kothi circle, M.I. Road Jaipur.

Swati Peals & Jewellers
5 8 -328 /3A, Opp. Hotel Anmol International Chappel Road, Nampally, Hyderabad.

Savi Gems
A 96, Manish Marg, Nemi Nagar, Near Vaishali, Jaipur.

Paniharin Exports
A 119 120, Subhash Nagar Shopping Centre, Behind Mandakini Nirmal Hotel Jaipur.


If you couldn't find what you were looking for, then please send in your request